Tanja Börzel reunites with former colleagues
News from May 16, 2017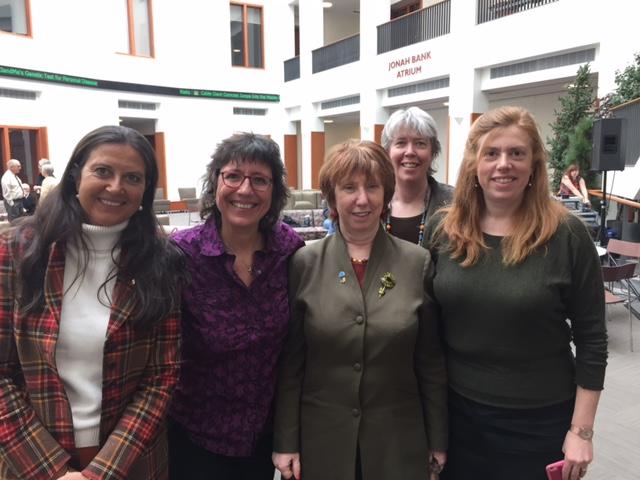 In April, Prof. Dr. Tanja Börzel reuntited with some former colleagues at the "Coffee with Catherine Ashton" event in Washington D.C.
Besides Lady Catherine Ashton, Teri Shultz and Professor Federiga Bindi also Jean Garrison and Stephanie Anderson attended the event, with whom Prof. Dr. Tanja Börzel had worked before in the KFG "The Transformative Power Of Europe".
More information about the event here.