KFG Conference Report: "Europe From the Outside In", 16-17 December, 2011
News from Dec 18, 2011
Bringing together a large group of researchers from a variety of international backgrounds, this year's KFG conference focused on the EU at the receiving end of external influences and the diffusion of ideas, policies, and institutions into Europe.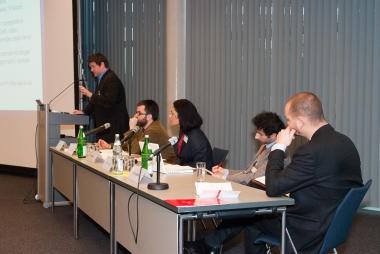 Under the title "Europe from the Outside In", more than 40 researchers discussed the topic from various perspectives. Six panels (see conference program) were held as platforms for discussion of the papers. Some areas of interests addressed within the panels included the influence of international institutions and the US on the EU, EU's promotion of regional integration and its impact on the EU, and perceptions of the EU from the outside.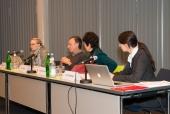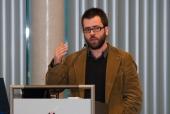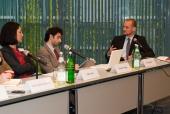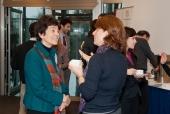 The conference was ended by a concluding discussion, which was lead by the conference convenors and research directors of the Kolleg-Forscher Gruppe, Tanja Börzel and Thomas Risse.

A more detailled report will be published in our next newsletter issue.