Anitha Tingira erhält den Dissertationspreis der Vereinigung für Afrikawissenschaften 2022
News from May 17, 2022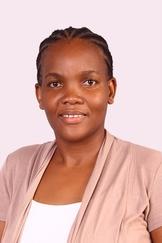 Anitha Tingira, ehemalige Doktorandin am Institut für Sozial- Kulturanthropologie der Freien Universität Berlin, ist mit dem Dissertationspreis der Vereinigung für Afrikawissenschaften 2022 ausgezeichnet worden. Prämiert wurde ihre 2021 abgeschlossene Doktorarbeit zum Thema "Provision and Utilization of Maternal Health Services in Lalta Ward, Tanzania: Women's and Health Workers' Experiences". Betreut wurde die Dissertation von Prof. Dr. Hansjörg Dilger und Prof. Dr. Thomas Stodulka.
Anitha Tingira ist als Senior Lecturer am Department of Sociology and Anthropology an der University of Dar es Salaam tätig. Ihre Forschungsinteressen umfassen Medizinanthropologie und Themen der sexuellen und reproduktiven Gesundheit.
Die Preisvergabe erfolgt am 9. Juni im Rahmen der Konferenz der Vereinigung für Afrikawissenschaften an der Universität Freiburg. Ebenfalls mit einem Dissertationspreis ausgezeichnet wird Jeannot Moukouri Ekobe für seine Arbeit mit dem Titel "Die (Re-)Imagination des Nationalen in Zeiten der Transformation. Eine afropäische ästhetische Intervention" (Ludwig-Maximilians-Universität München 2021).
Weitere Informationen: https://www.vad-ev.de/nachwuchs/nachwuchspreis/
Prof. Dr. Hansjörg Dilger
Institut für Sozial- und Kulturanthropologie
Freie Universität Berlin