Workshop for Russian local media journalists in Berlin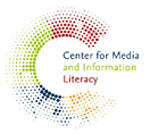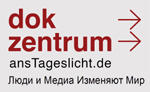 Семинар для журналистов российских локальных медиа в Берлине
Институт медиа и коммуникаций Свободного Университета Берлина пригласил 15 журналистов из российских локальных медиа в Берлин для участия в пятидневном практическом семинаре – встреча планировалась на осень 2020. Однако ее пришлось отменить из-за пандемии.
В этом году воркшоп все-таки состоится, он запланирован на 23-27 августа. Есть несколько сценариев, каким именно образом он пройдет, в зависимости от ситуации с пандемией: либо в Берлине, как и задумывалось изначально, либо в Санкт-Петербурге. Если оба эти варианта будут невозможны, семинар состоится в онлайн-режиме.
Семинар направлен на повышение профессиональной квалификации журналистов независимых местных СМИ. Программа включает в себя общение с экспертами из Германии и России, экскурсии в немецкие редакции, публичные дискуссии и практический тренинг. Семинар призван вдохновить участников на дальнейшее развитие их медиа, а также способствовать обмену опытом и развитию сети российских локальных СМИ.
Семинар организован в сотрудничестве с:
при финансовой поддержке Федерального министерства иностранных дел Германии.
Часть программы семинара будет на английском языке, поэтому для участия необходимо владение английским языком. Перевода на русский язык не предусмотрено.  
Если у Вас есть вопросы о семинаре, пишите нам: commworkshop (at) zedat.fu-berlin.de
Мы внимательно следим за ситуацией с пандемией и, безусловно, будем учитывать официальные рекомендации МИДов ФРГ и РФ при подготовке семинара.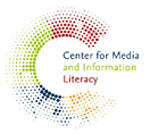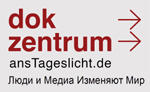 Workshop for Russian local media journalists in Berlin 2021
The Institute for Media and Communication Studies of Freie Universitaet Berlin had invited 15 Russian journalists from local media initiatives to participate in a 5-day workshop - scheduled autumn 2020. But it had to be cancelled due to Corona.
This year the workshop will actually take place, and is scheduled for August 23. - 27. There are several options, depending on the situation with the pandemic: Either in Berlin as originally planned or in St. Petersburg. If both do not work, the seminar will be held as online-workshop.
The workshop is aimed at improving professional qualification of journalists of independent local media. The program includes communication with experts from Russia and Germany, excursions to German local media initiatives, public discussions as well as a practical training. The seminar is designed to inspire participants to further improve their media work, as well as to facilitate the exchange of experience and the development of a network of Russian local media.
The seminar is organized in collaboration with
with financial support from the German Federal Ministry of Foreign Affairs.
Participants should be able to speak English, as some parts of the program will be in English language. No translation will be provided.
If you have questions about the workshop, please contact commworkshop[at]zedat.fu-berlin.de
We are closely monitoring the situation with the COVID-19 pandemic, and we will take into account the official recommendations of the German and Russian Foreign Ministries while preparing the seminar.