Content
About us
People
Research
Publications
Collaborations
News
About the research area
In recent years, the study of human emotion has become a subject of growing interest across diverse academic disciplines spanning the humanities and the natural and social sciences. Increasingly it is establishing itself as an important field of interdisciplinary inquiry, a fact reflected in the work of the DFG-funded Cluster of Excellence "Languages of Emotion" (LoE) at the Freie Universität Berlin.
The task of social and cultural anthropology within this broad interdisciplinary venture consists in investigating the culturally specific aspects of emotional behavior, centering on the fundamental question of the relationship between emotion and culture—the question, in other words, of the degree to which emotions are shaped by cultural and social factors. This entails a focus on the rich cultural multiplicity of emotional rules and semantics, which can be analyzed on the levels of language, performance or media, and illuminated through both inter- and intra-cultural comparison.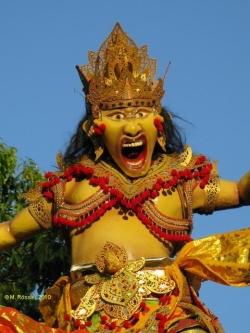 A special emphasis, particularly within psychological anthropology, is placed on the relationship between culture, emotion and the psyche. At issue are the ways in which psychological health and illness are constructed in various social and cultural contexts, as well as their correlation with specific models of emotional competence. A further focus consists in analyzing, from a firm social-theoretical perspective, the affective dynamics of social and political movements, in an effort to gain insight into the role emotions can play in processes of social disintegration and cohesion.
The activities of this research area currently center on the following topics:
Emotion and socialization

Emotion and migration

Emotion, politics and memory
Emotion in the context of social and ethnic marginalization.