Mai 30, 2022 | Workshop | Communicative Capitalism: Becoming Neofeudal | Jodi Dean
News vom 25.04.2022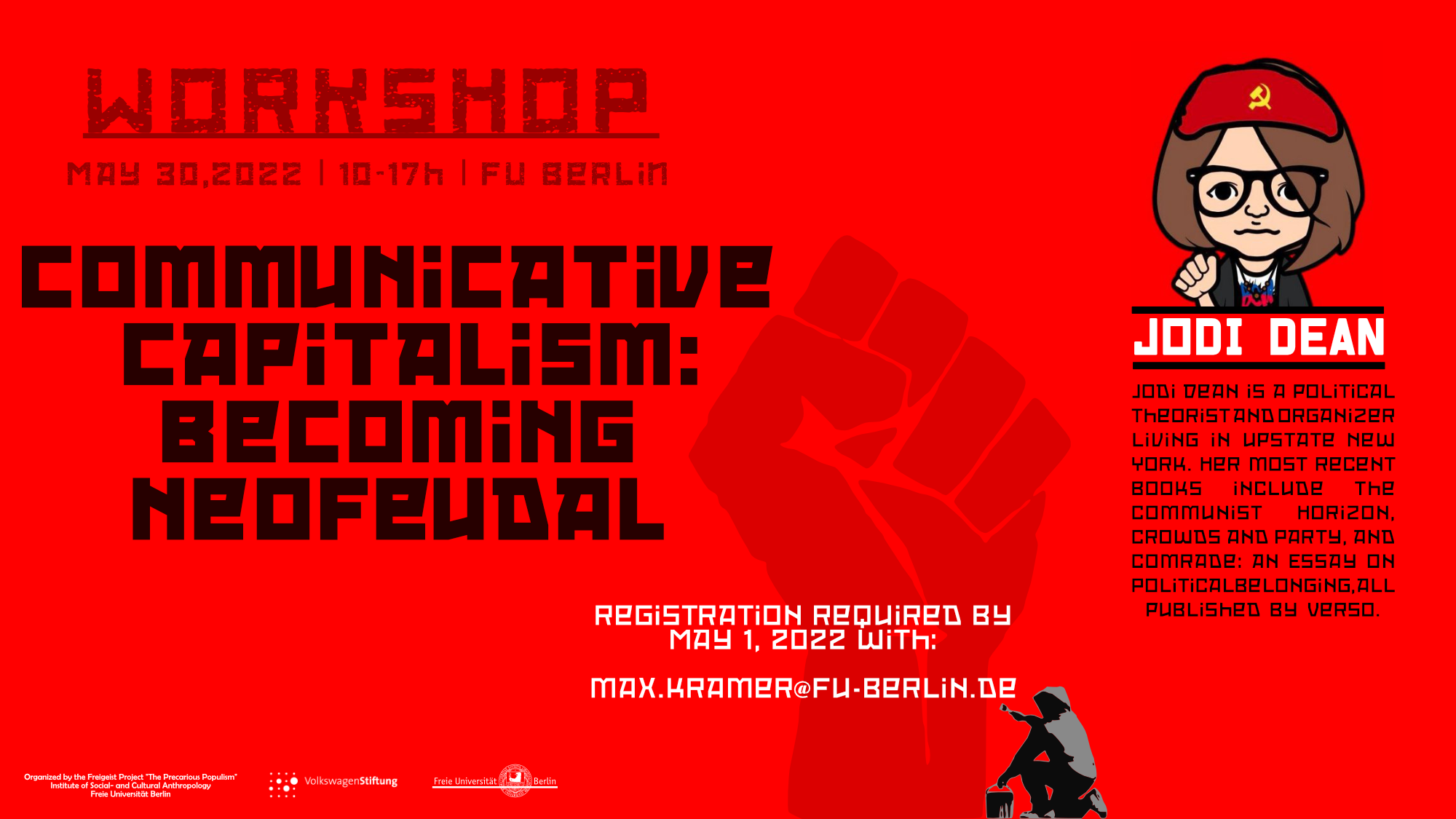 The Populism of the Precarious project invites interested faculty and students of the Freie Universität to take part in the workshop "Communicative Capitalism: Becoming Neofeudal" with Prof. Jodi Dean, a leading scholar of capitalism, social movements, and feminism. We will collectively read and discuss some of Prof. Dean's published works, including excerpts from Blog Theory and Solidarity of Strangers: Feminism after Identity Politics before concluding with a presentation by Prof. Dean of her ongoing work.
Jodi Dean is a political theorist and organizer living in upstate New York. Her most recent books include The Communist Horizon, Crowds and Party, and  Comrade: An Essay on Political Belonging, all published by Verso.
---
Date: May 30, 2022 | Time: 10:00am - 5:00pm
Seats are limited. Send an email to max.kramer@fu-berlin.de by Mai 1 to register.
---