Media Literacy in Ukraine
Teaching Media Literacy to combat disinformation
The fight against disinformation in Ukraine is extremely important, in particular in the newly de-occupied Ukrainian territories. In addition to the military dimension, the Russian war against Ukraine has another dimension which is the "information war", i.e. creating fake news and untrue narratives that can ultimately lead to polarization, fragmentation, and destabilization of Ukrainian society. Media literacy refers to the ability to determine the reliability of a news source and identify signs of emotional manipulation. Our project aims to strengthen the media literacy of Ukrainian citizens. This includes literacy on fact-checking and improving the skills of citizens to identify quality and proven information.
The aim of the project "Teaching Media Literacy to combat disinformation" is to strengthen the resilience of Ukrainian citizens (primarily in the East) to the destabilizing power of false information. To do so, in the summer of 2023 a media literacy manual was developed that is tailored to the specific needs of Ukrainian citizens. In addition, a Master Workshop in Berlin is being conducted to allow trainers to teach other multipliers media literacy. Afterwards, 100 Ukrainian trainers are being trained in five 3-day workshops in Ukraine to be able to conduct practical training among at least 30 citizens each in different Ukrainian regions. 
The project is carried out collaboratively by the Academy of the Ukrainian Press (AUP) and the Center for Media and Information Literacy (CeMIL) at Freie Universität Berlin and it is funded by the German Federal Foreign Ministry in the framework of its Eastern Partnership scheme. 
The Academy of Ukrainian Press (AUP) was founded in 2001 and sees its mission as establishing European and world standards of journalism in Ukrainian media. AUP is the leading NGO in Ukraine in the field of media literacy in all spheres of Ukrainian society. AUP has also established itself as a leader in this field in post-Soviet countries.
The Center for Media and Digital Literacy (CeMIL) at Freie Universität Berlin is part of the Institute for Media and Communication Studies. It comprises state-of-the-art expertise on media literacy and has long-term experience in training and research with journalists and communication scholars from East European countries.
This project is supported by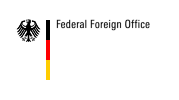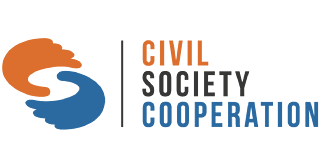 ---